About Marina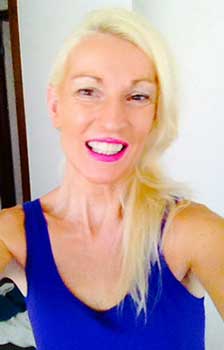 With over 16 years experience in the field of remedial massage & Meridian Therapy treatment, Marina has helped to heal pain & injury by strengthening & rejuvenating the body's immune system against ill health.
Marina was trained and worked with by Grandmaster, Dr William Cheung, trainer of the famous Bruce Lee, at the Kung Fu Academy Healthworld in Melbourne.
As an athlete, Marina has not only competed in, but completed 14 marathon runs of 42.2Km in Melbourne, Queensland & Dubai. Her daily regiment of hard training has enabled her to endure
what must be one of sporting's most gruelling and difficult events.
Marina has been accepted for her accomplishments and achievements at Gold Coast 10 year Club and presented with a certificate by Steve Moneghetti in 2016. Marina then entered in the Dubai Half Ironman 70.3 relay event to accomplish top 20 result out of 100 teams. Her efforts and experience are well rewarded to offer you wellness and goals to move you forward to better health.
Marina regularly treats some of Victorias most elite and well known athletes, as well as OH&S patients.
She consults on nutrition & physical exercise for individual needs applying specific muscle stretches and evaluation.
Qualifications
• Diploma in Remedial Therapy Massage
• Diploma of Sports Nutrition
• Level 1 & 2 Meridian Therapy
• Bowen Neurostructural Integration Technique
• Reiki Healing 1 & 11
• First Aid (level 2)
• Alexander Technique
Accreditations & Associations
• Registered health-care provider
• Victorian WorkCover Authority
• Member of Massage & Myotherapy Australia
Her fees are claimable through your health fund.